Tonka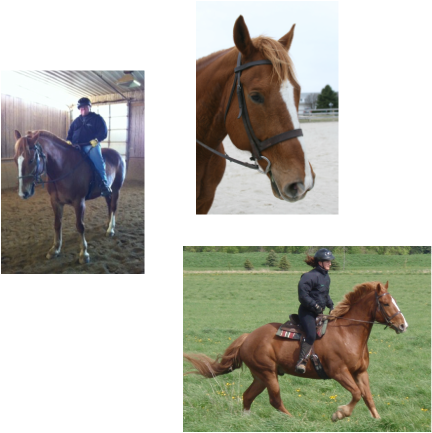 Tonka is a gentle giant. This 17.1 hand Belgian-Cross gelding most enjoys hopping in the trailer to go explore trails with his owner, HorsePower instructor, Carrie. He is exceedingly gentle and patient with inexperienced riders and is curious about all the toys we use in therapeutic lessons. He has even been known to blow bubbles. His best friend on the farm is "Groovy". Tonka is a trustworthy jumper and easily sails over fences of all sizes. He is especially loyal to his owner's young son, Max, and is known to follow him all over the arena. Tonka developed a cataract and has lost all vision in the right eye. Just like our students, he does not let disability challenges get in the way of enjoying life. He remains very dependable and trustworthy in and out of the arena.
---
---
Allie Cat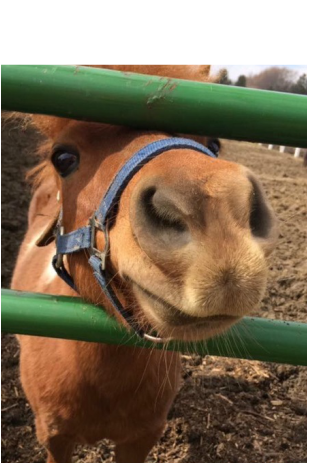 Allie Cat is our littlest HorsePower therapy horse! She is a miniature horse and is very experienced with pulling a cart. Allie helps provide driving lessons to students and specializes in helping those with anxiety to feel safe while they gain skills with horses. Allie loves to hang out with paddock mate, "Ava" has been known to stand underneath her for shade from the sun and protection from the wind. Smart lil horse! She is owned by HP Volunteer, Lynne Noren, who is very proud her horse is being used in therapeutic lessons.
---
---
Molly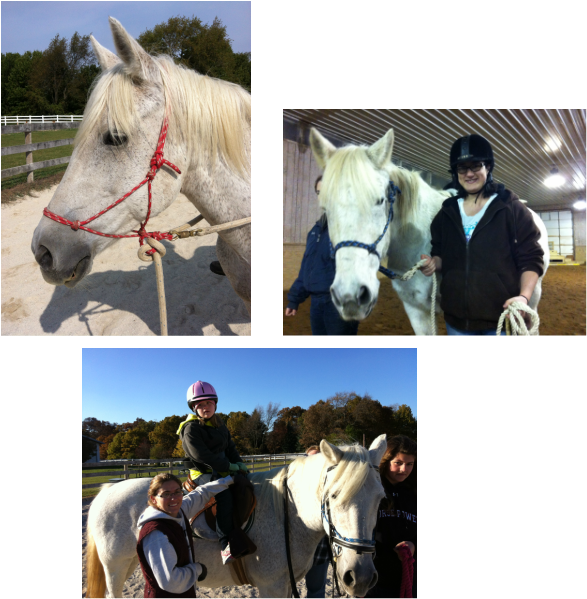 Molly is an experienced ex-dresssage show horse, owned by Sherri Deutschle. Her trot is so nice and slow and gentle that even kids with very low muscle tone can trot on her. Her calm ways also help those with anxiety feel safe in her presence. Molly loves children and seems to really enjoy our arena games and all the TLC our students and volunteers shower over her. We all admire her intelligence, confidence and trustworthy nature. She is pictured here with Donna, Elly, Missy and Lauren.
---
---
---
Cash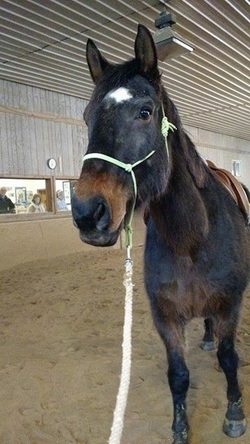 Cash has become a barn favorite. This gentle giant is a Belgian Cross with a heart of gold. He is owned by Sarah Laipple. Cash had an eventing career before becoming a therapy horse at HorsePower. Cash is absolutely perfect out on the trails and he has the patience of saint. He loves to move and can make all his riders smile. He's a great asset to the HorsePower team.
---
---
Fox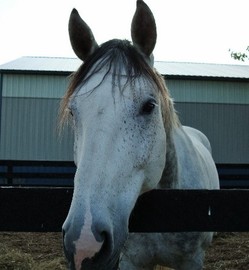 Fox is owned by Sarah Laipple; who is also Cash's mom. He is a very curious boy who is quiet and trustworthy. Fox is a sociable and lovable guy who responds best to our students who prefer to walk. This gentle giant is loving his new role at HorsePower.
---
---
Renegade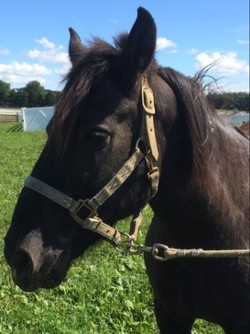 Renegade is owned by Kaitlyn Wendling, A HorsePower Volunteer. He has had an interesting life. He was stallion until age 7 on the Nevada Lava Flats. He still has his freeze brand numbers on his neck. Before he came to HorsePower; he was a veteran trail horse. Renegade is the newest horse to join the HorsePower team. He is super sweet and affectionate with the volunteers and students alike. His curiosity and his social natural has made his transition into his new role seamless. Renegade is an all around rock solid horse which is why he makes a wonderful therapy horse.


---
---
Boston Big Mac "Big Mac"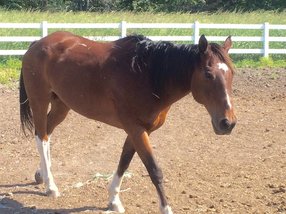 Big Mac is the sweetest boy at HorsePower whose owner, Phil Adams, just moved Big Mac to HorsePower. He is 15.2 hands high and is 23 years old. He is currently working with HorsePower Instructors and HorsePower Volunteers to make sure he is in tip-top shape for his upcoming position within HorsePower. HorsePower is very excited to have Big Mac part of the team.
---
---
Halo
---
---
Rocket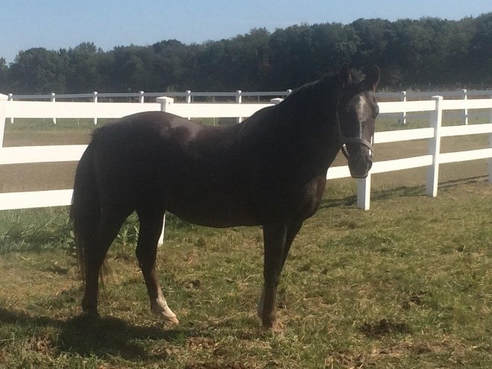 Rocket is a sweet-natured, friendly boy who was rescued from a bad situation many years ago. He does the Running Walk which means he's super smooth to ride. Before coming to HP, he was used in Field Trials.

---
---
Rizzie